Image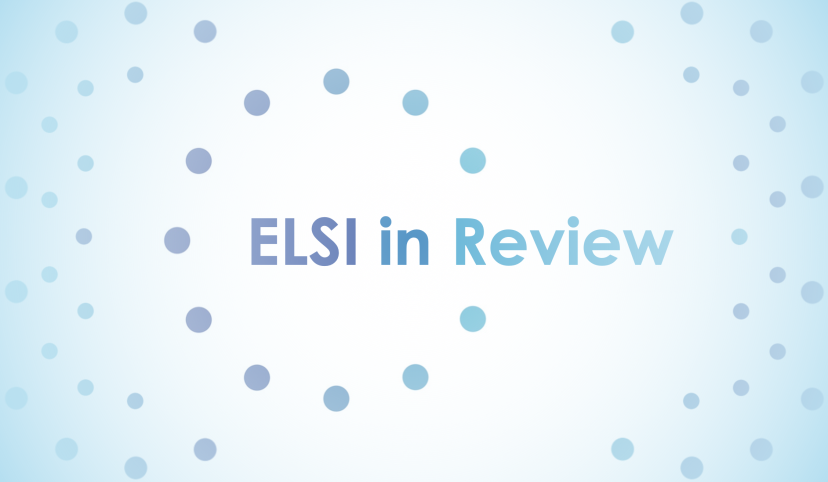 ELSI in Review • February 2023
About this listing
ELSI in Review is a listing of recently published reviews of the literature on key ELSI topics curated by CERA staff. Our February 2023 set explores concerns about the interpretation of polygenic scores, legal issues for physicians and researchers, attitudes towards race-targeted genetic testing, and more. If you would like your ELSI-relevant review featured in this communication, please contact us at [email protected]. You can find more reviews in the ELSIhub Publications database!
Policy and Law
White, S., McErlean, G., Virdun, C., Phillips, J. L., & Jacobs, C. (2022). Integrating genomics into the care of people with palliative needs: A global scoping review of policy recommendations. Public Health Genomics, 26(1), 1–15.
Clayton, E. W., Tritell, A. M., & Thorogood, A. M. (2022). Avoiding liability and other legal land mines in the evolving genomics landscape. Annual Review of Genomics and Human Genetics. Advance online publication.
Stakeholder Perspectives
Early Detection for At-Risk Relatives
Young, A. L., Imran, A., Spoelma, M. J., Williams, R., Tucker, K. M., Halliday, J., Forrest, L. E., Wakefield, C. E., & Butow, P. N. (2023). Proband-mediated interventions to increase disclosure of genetic risk in families with a BRCA or Lynch syndrome condition: A systematic review. European Journal of Human Genetics, 31(1), 18–34.
Frey, M. K., Ahsan, M. D., Bergeron, H., Lin, J., Li, X., Fowlkes, R. K., Narayan, P., Nitecki, R., Rauh-Hain, J. A., Moss, H. A., Baltich Nelson, B., Thomas, C., Christos, P. J., Hamilton, J. G., Chapman-Davis, E., Cantillo, E., Holcomb, K., Kurian, A. W., Lipkin, S., Offit, K., & Sharaf, R. N. (2022). Cascade testing for hereditary cancer syndromes: Should we move toward direct relative contact? A systematic review and meta-analysis. Journal of Clinical Oncology, 40(35), 4129–​​4143.
Teppala, S., Hodgkinson, B., Hayes, S., Scuffham, P., & Tuffaha, H. (2023). A review of the cost-effectiveness of genetic testing for germline variants in familial cancer. Journal of Medical Economics, 26(1), 19–33.