Image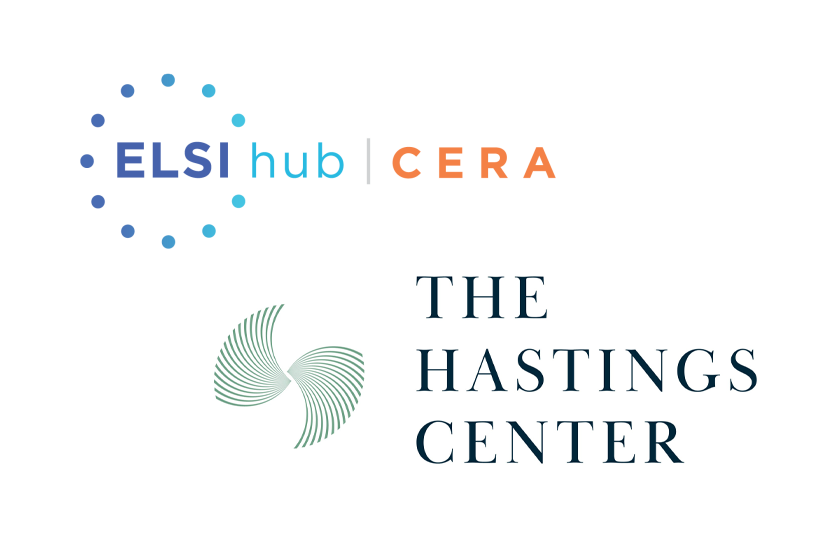 Title
Special Issue Call for Papers: Envisioning a More Just Genomics
Deadline Extended: April 7th, 2023 at 11:59 EST
The Center for ELSI Resources and Analysis (CERA) and The Hastings Center are sponsoring a special issue of the Hastings Center Report that looks to the future of genomics and asks whether and how the science and its medical and nonmedical applications can address the social determinants of health and health inequities, as well as structural and other injustices. Essays in this special issue might propose new research questions or methods, expand or re-envision the place of genomics in health and society, or illustrate how genomics can be leveraged for justice. There are many questions to consider, including but not limited to:
Which research questions, methods, engagement strategies, and expertise can promote progress toward health equity as an outcome of genomics research?
What strategies will prevent privileged access to genetic technologies from resulting in the perpetuation or strengthening of systems of inequality?
How can healthcare organizations and systems advance the ability of marginalized groups to benefit from genomics?
How, specifically, can the social determinants of health be incorporated into genomics research?
What types of genomics research will generate knowledge that benefits diverse communities?
How can populations be fairly described, categorized, and measured?
How can genetic data stewardship practices, research oversight mechanisms, and science communication practices promote social justice and deter hate and oppression?
What specific changes to the conduct of research will result from listening to the perspectives of groups underrepresented in genomics research?
What is missing from regulations, policies, and laws governing genetic technologies that would promote health equity?
What role does the biotechnology industry play in normalizing, reproducing, or reinforcing healthcare inequalities? What responsibilities should industry have?
How can societies ensure justice and fairness in genomics applications of AI?
What can be learned from groups that have been harmed, minoritized, or abused in genomics research? Can that knowledge create avenues for individuals and communities to seek justice?
Abstracts of no more than 500 words and 10 citations outlining proposed essays are due April 7th, 2023 at 11:59 EST via this form. Reports of empirical studies are not the focus of this special issue. Authors of selected abstracts will be invited to a virtual workshop in May 2023 to further develop their papers in conversation with the guest editors and other authors. Articles and essays of between 1,800 and 5,000 words will be due September 30th, 2023 and will undergo peer review for publication in 2024.
The guest editors seek submissions from a wide range of authors, including those critical of, new to, or under-represented in bioethics and ELSI. We also encourage submissions from teams of junior and senior scholars.
An optional Q&A with the guest editors was held on March 3rd, 2023 at 12pm EST/9amPST. You can watch the recording here.