Image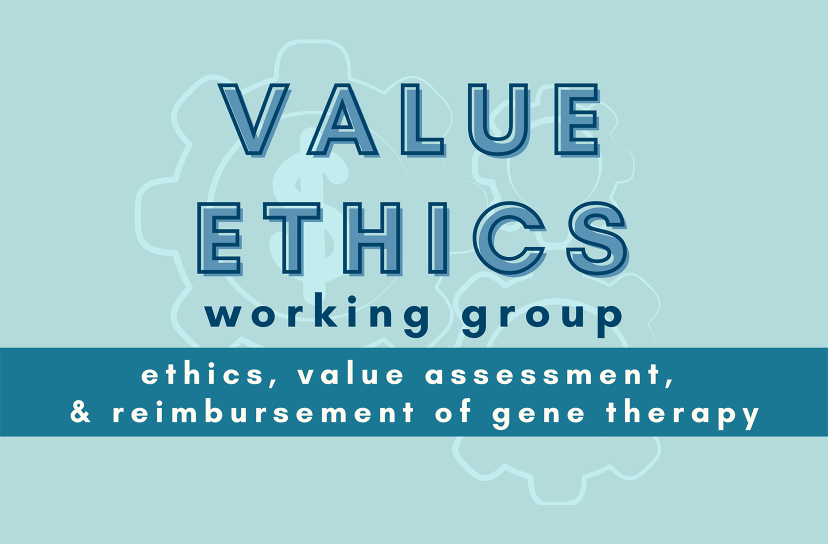 Value Ethics: Mapping Strategies for Value Assessment and Reimbursement of Targeted Genomic Therapies for Rare Diseases – A New CERA Working Group
CERA Working Groups are interdisciplinary teams that aim to deepen our understanding of emerging, high priority, or understudied ELSI issues using innovative approaches.  CERA selects one or two issue-based Working Groups biannually; the Value Ethics Working Group was funded in Spring 2022.
---
Rare diseases, most of which have a genetic basis, collectively affect 25 to 30 million individuals in the United States and are associated with significant morbidity and mortality. While less than 10% of rare diseases currently have an approved therapy, advances in targeted gene therapies for monogenic disorders have brought hope of curative treatment. The Food and Drug Administration approved the first gene therapy in 2017, and up to 20 approvals of new gene therapies per year are anticipated in the near future.
While the promise of a one-time, curative treatment has prompted justifiable excitement, the high upfront cost of these therapies also raises complex ethical and policy issues. Million-dollar price tags have raised concerns about equity and access, particularly among rare disease patient groups who are key stakeholders in the development process. However, drug manufacturers have argued that these costs are necessary given the high development overhead, the small number of patients likely to use the drug, and the potential for a one-time treatment to offset lifelong costs of care for patients with severe disease. Furthermore, the uncertain therapeutic effectiveness of these therapies for patients in the "real world" outside of clinical trials may limit healthcare payers' willingness to accept the full risk of high-cost therapies.
With increasing availability of targeted genomic therapies, relevant ethical questions are shifting away from hypothetical applications and toward strategies to address real-world challenges associated with clinical implementation of these high-cost yet life-changing treatments.
The question of how the costs, benefits, and harms of gene therapies are defined and measured, and whose values and preferences are reflected, is both a methodological and a normative one. Understanding not only how we could, but also how we should assess the value of these new therapies therefore requires careful consideration of diverse stakeholder perspectives. The goal of the Value Ethics Working Group is to engage a broad range of stakeholders in developing guidance for ethically justified and patient-centered value assessment and reimbursement strategies for gene therapies.
The Value Ethics Working Group includes scholars in health economics, bioethics, and rare diseases, as well as clinicians, industry representatives, and patients and families. Over the next two years, we will conduct an in-depth review of existing value assessment frameworks and reimbursement approaches and collect empirical data from rare disease patients and families, healthcare payers, and scientists engaged in therapeutic development and evaluation. Through this work, we seek to provide practical guidance for policymakers, regulators, researchers, industry partners and patient advocacy groups involved in the development and implementation of new gene therapies for rare genetic diseases.
Tags
Keywords
genetic therapy
cost of gene therapies
working group