In The Spotlight
News: ELSI FRIDAY FORUM
ABOUT ELSI Friday Forum is a monthly one-hour seminar series featuring topics on the ethical, legal, and social implications (ELSI) of genetics and genomics research.  Join us from 12:00-1:00pm ET / 9:00-10:00am PT on the second Friday of each month for talks and panels on a…
Video: Webinar
Social and behavioral genomics research uses huge sets of genetic data in attempts to shed light on phenotypes from smoking and eating behaviors, to…
Image
Event: ELSIconversations
In the first of three sessions, panelists with experience with population genetic screening programs will discuss issues that have arisen with…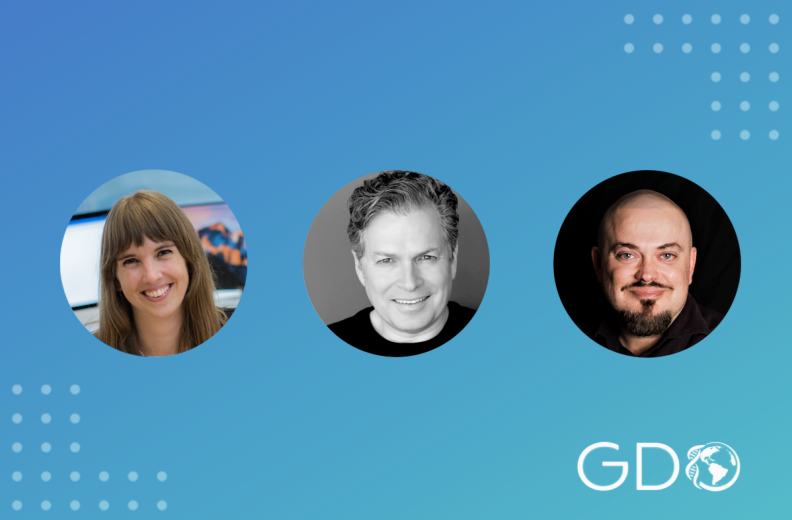 News: Spotlight
UNESCO's 1997 Universal Declaration on the Human Genome and Human Rights sets up a bold vision, "No one shall be subjected to discrimination based on…
ELSIconversations
Constructing Strategies to Address and Assess Equity, Outreach, and…
ELSIconversations
Responsible Stewardship: Establishing Standard Data Elements and a…
Forum
Indigenizing Genomics and Advancing Indigenous Data Sovereignty
ELSIconversations
Access to Genetic Screening and Therapies: Case Study of Sickle Cell…
New Publications
Journal Article
McKibbin, Shabani, and Larmuseau outline ethical and legal risks associated with artifact DNA testing (artDNA) and recommend screening out artifacts that are likely to generate serious risks and preliminary testing to guide the  risk classification and mitigation strategies.
Journal Article
Asbury, McBride, and Bawn review two reports and conclude that policy makers should focus on increasing genetic literacy in the UK through public education and that scientists should continue efforts to increase ancestral diversity in genomic research.
Journal Article
Carroll and colleagues analyze the content of research governance documents from 26 U.S. tribal communities and recommend the addition of explicit requirements for benefit sharing.
Latest Conference
In the first of three sessions, panelists with experience with population genetic screening programs will discuss issues that have arisen with existing screening programs.