Main Working Group Title

2022-2024 Working Group
Description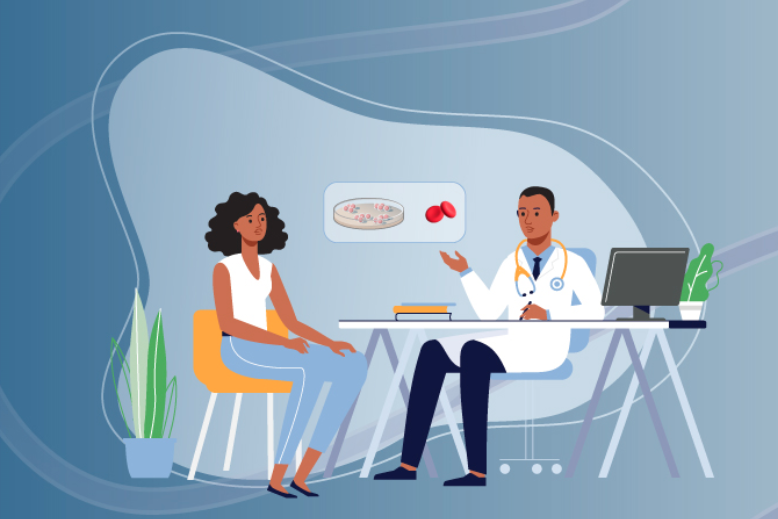 The role of patients in health research appears to be evolving—from the traditional research participant model, to one that involves researchers engaging with patients as research partners. The patient as partners in research (PPR) model challenges researchers to consider making a shift in their research practice by doing research with the patients/public, rather than just for the patients/public. Although there has been increased recognition of the PPR model as a valuable patient-centric approach to health research, there is very little guidance on its practical implementation. This leaves many health researchers uncertain on what exactly it entails, the expectations, and best practices for adopting the model.
Although the PPR model in health research is relatively new, some research groups, mainly in Europe and the USA, have started exploring what it entails. Two years ago, as part of the SickleInAfrica consortium, we opted to explore the idea of using the PPR model. This was motivated by the nature of the SickleInAfrica project (to create a patient-centered SCD registry in Africa); and the involvement of sickle cell disease (SCD) patient support groups in participant enrollment and consortium meetings. There was enthusiasm for the consortium to adopt the PPR model as part of its research and data governance, but questions remained on how to define what a PPR model entails in the African research context. Consortium members sought to define the roles and responsibilities of the patient partner; the depth of engagement required; and best practices for ensuring equitable engagement in ways that meets to needs of the project and expectations of the patient support groups. 
To answer these questions, the PPR Working Group, which includes members drawn from SCD researchers, clinicians and SCD patient support groups, is exploring the concept of patient as partners in health research. The goal of the working group is to co-create a framework on best practices for equitably engaging patients as partners in health research in Africa. The framework will be accompanied by the development of a toolkit to support its implementation. We anticipate that the framework and lessons learned from the process will become a useful guide for research groups seeking to use the PPR model globally.
Dr. Nchangwi Syntia Munung (South Africa), Researcher, Division of Human Genetics, University of Cape Town
Arafa Said Salim (Tanzania), Founder, Sickle Cell Disease Patients Community of Tanzania
Paul Mdliva (South Africa), Co-lead, Sickle-South Africa Support Group (Deceased)
Adebola Benjamin (Nigeria), Founder, Sickle Cell Support Center (Deceased)
Grajevis Bakatukanda (South Africa), Co-lead, Sickle-South Africa Support Group, undergraduate student at the University of Cape Town (not active)
Joseph Sarfo Antwi (Ghana), National Secretary, Sickle Cell Foundation of Ghana (not active)
Emmy Mwita (Tanzania), Member, Sickle Cell Disease Patients Community of Tanzania
Olamide Agunkejoye (Nigeria), Member, Princess Joy Sickle Cell Foundation and the Funke-Adebisi Sickle Cell Home (not active)
Prof. Marsha J Treadwell (USA), Professor In Residence, Department of Pediatrics, Division of Hematology, UCSF School of Medicine
Dr. Victoria Nembaware (South Africa), Project Manager, SickleInAfrica Data Coordinating Center, University of Cape Town
Prof. Emmanuel Okocha (Nigeria), Consultant Hematologist, Nnamdi Azikiwe University Teaching Hospital
Dr. Lawrence Osei-Tutu (Ghana), Pediatrician, Clinical Pediatric Hematology and Oncology, Komfo Anokye Teaching Hospital
Dr. Hilda Tituba (Tanzania), Medical Doctor and MPH Student, Muhimbili University of Health and Allied Sciences
Prof. Ambroise Wonkam (South Africa), Professor of Medical Genetics and Director of GeneMAP (Genetic Medicine of African Populations), University of Cape Town
Ketty Chunga (Zambia), Zambia Sickle Cell Anaemia Society
Molyn Chima (Zimbabwe), Sickle Cell Anaemia Trust Zimbabwe
Fatoumata Togola (Mali), L'Association Malienne de lutte contre la drépanocytose
Ayuk Chantal (Cameroon), Umoja Sickle Cell Foundation
Cynthia Changufu (Zambia), Zambia Sickle Cell Anaemia Society
Dr. Naana Ohemeng-Tiyanse Hesse (Ghana), Awote Sickle Cell Foundation Inc
Nabeelah Peerbhai (South Africa), Sickle-South Africa Support Group
Dana Kamngo (Cameroon), Drépanocytose Unis
Eseza Hall (South Africa), Sickle-South Africa Support Group
Nakanja Ruth Sempa (Uganda), Sickle Cell Association of Uganda
Solange Mela (South Africa), Sickle-South Africa Support Group
Stephanie Anderson (Cameroon)
Twelusiwe Kayange (Malawi), Etienne Nkawanda Sickle Cell Foundation
Rissy Wesonge (Kenya), AIBST Zimbabwe
Sarah Masambe (South Africa), Sickle-South Africa Support Group
Alieu Badara (Gambia), The Gambia Sickle Cell Association
Thoccoh K (Malawi), Etienne Nkawanda Sickle Cell Foundation
Technical and Logistic Support: Wilson Mupfururirwa (South Africa), SADaCC